Diary
The kids will have a daily diary, ours will just be pictures with a few comments.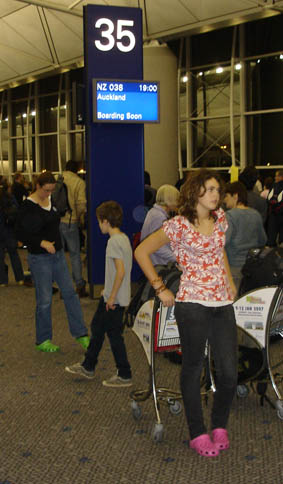 Stop over in Hong Kong, a break for two hours before another 11.30 Hour fligth....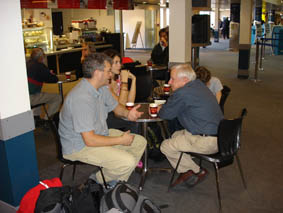 Peter Fogarty showed up in Auckland Airport and took us to the domestic Airport, time for a coffee before going the last leg of the trip to Christchurch.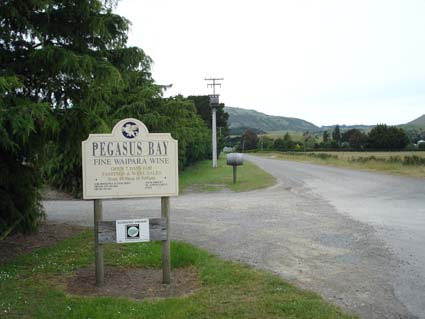 After picking up the mobilhome we headed out of there on the 3rd of decmeber on our way to spot a whale - with essential stops on the way...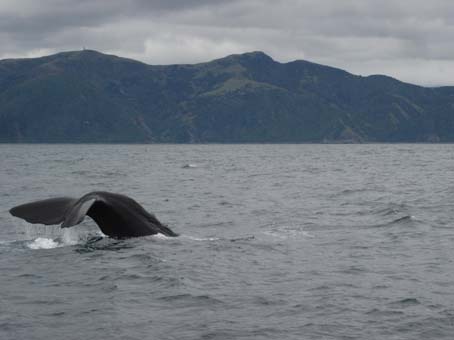 It wasnt exactly a calm see, so a few was sea sick - among them Jonathan - but he saw his first live whale !
The Day after in Abel Tasman National Park we stayed at Tatanui Beach and went Kayaking - The kids taken a break from the pagay´s..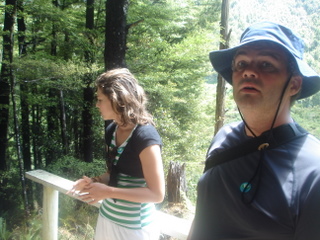 Just a stop in Bullers Gorge - the tourguide seems misguided...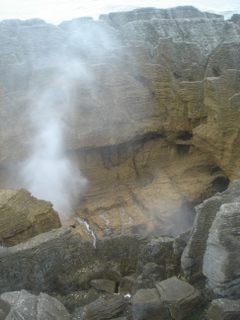 Blowwholes at pancake Rocks....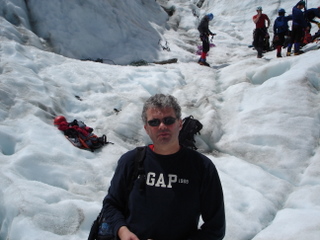 Made it up on the glacier...cool..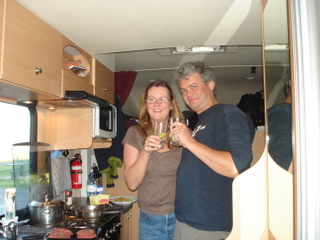 Enjoying the very good vines, and the fine dining...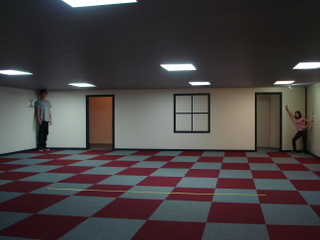 Puxxle world, some of the Lord of The Rings tricks put to use..Emilie to the right...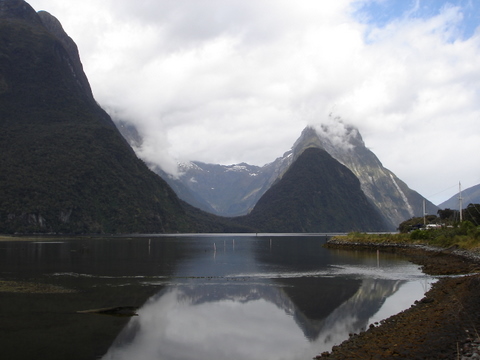 No pictures can give even a glimpse of what Milford Sound or more rightly Fiord is all about..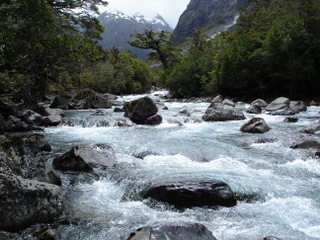 The road to Milford is worth some attention as well.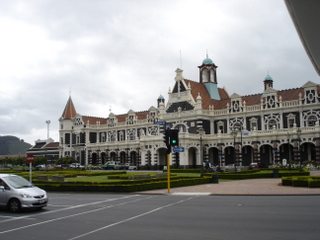 Quick stop in Dunedin.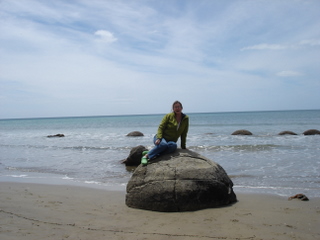 Mermaid before Christchurch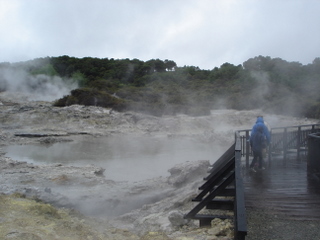 Rotorua is one stinking sulphur pool - but of course fll of healing Spa´s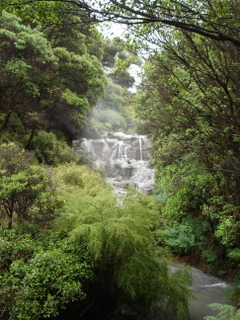 And this hot fall is nice to look at - but be glad there is no smell on this picture...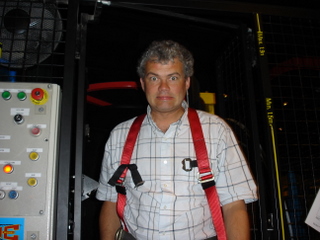 Virtual Bungy Jump in Wellington...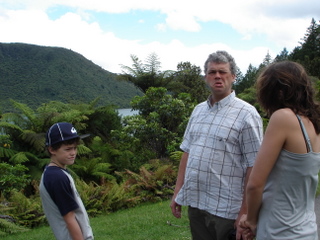 Cook checking out the next Navigation point....
Birgitte taking it seriously...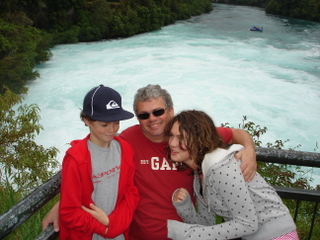 Huka falls - who knows whats happening...
Mud bath in Hells Gate Rotorua - dirty business...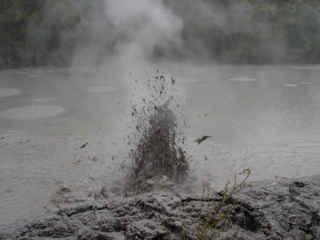 Boiling mud - it looks like.... no not here..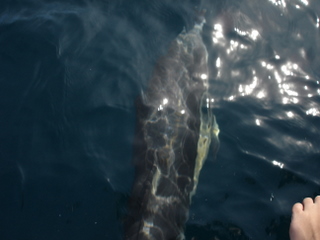 Dolphins at the Stern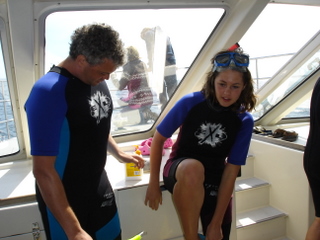 Getting ready to go in, it looks like one is holding the breath....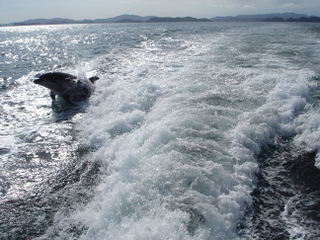 Another one playing in the wake of the boat.